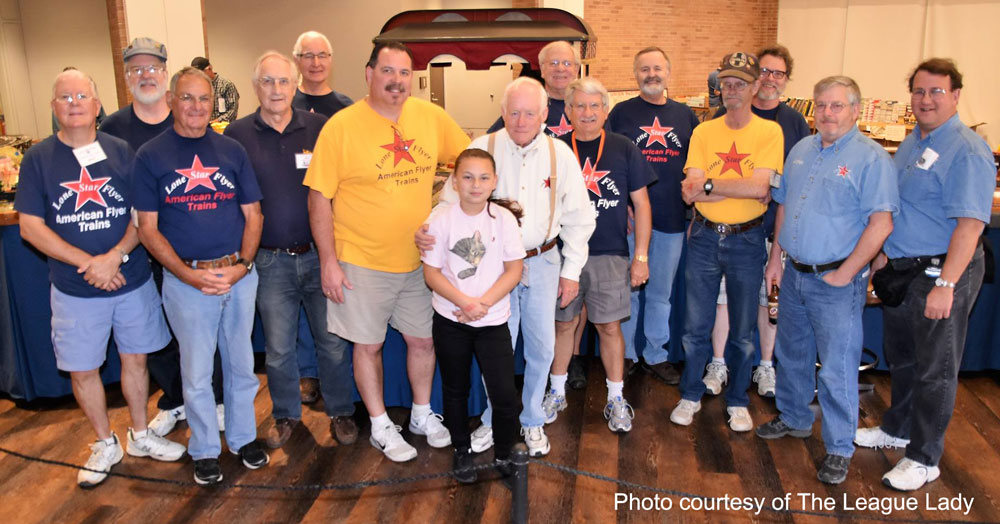 116 West Pipeline
Hurst, Texas 76053
Lots of people set up their trains under the Christmas tree,
but club member Ron Siebler gets to set up his layout in a historic train depot!
Delight in the joy of a new, wonderfully magical and touching short film by Mark Birnbaum about this year's
Christmas Trains at Candlelight
in the MKT Depot at Dallas Heritage Village.
Merry Christmas!
Watch a time lapse of the club packing up the layout after the Plano show

Pictures from the 2014 Ft Worth Model Train Show
Pictures from Plano 2012 Video Tour of our Layout
We are a model train club with members from all over the Dallas, Fort Worth area of Texas. We have many members who collect and operate American Flyer trains. Some members have home layouts and some do not. Every member helps in the maintenance and scenery changes on the club's portable layout.
Our Mission:

1) Have Fun!
2) Camaraderie and a shared interest in American Flyer and other S gauge trains.
3) Co-Operative effort to continually improve our modular layout.
4) Display modular layout at shows to increase public awareness and interest in American Flyer and other S gauge trains.
Copyright © 2017 Lone Star Flyer, Inc. A Texas Non-Profit Corporation All rights reserved.